CUSTOMER REVIEWS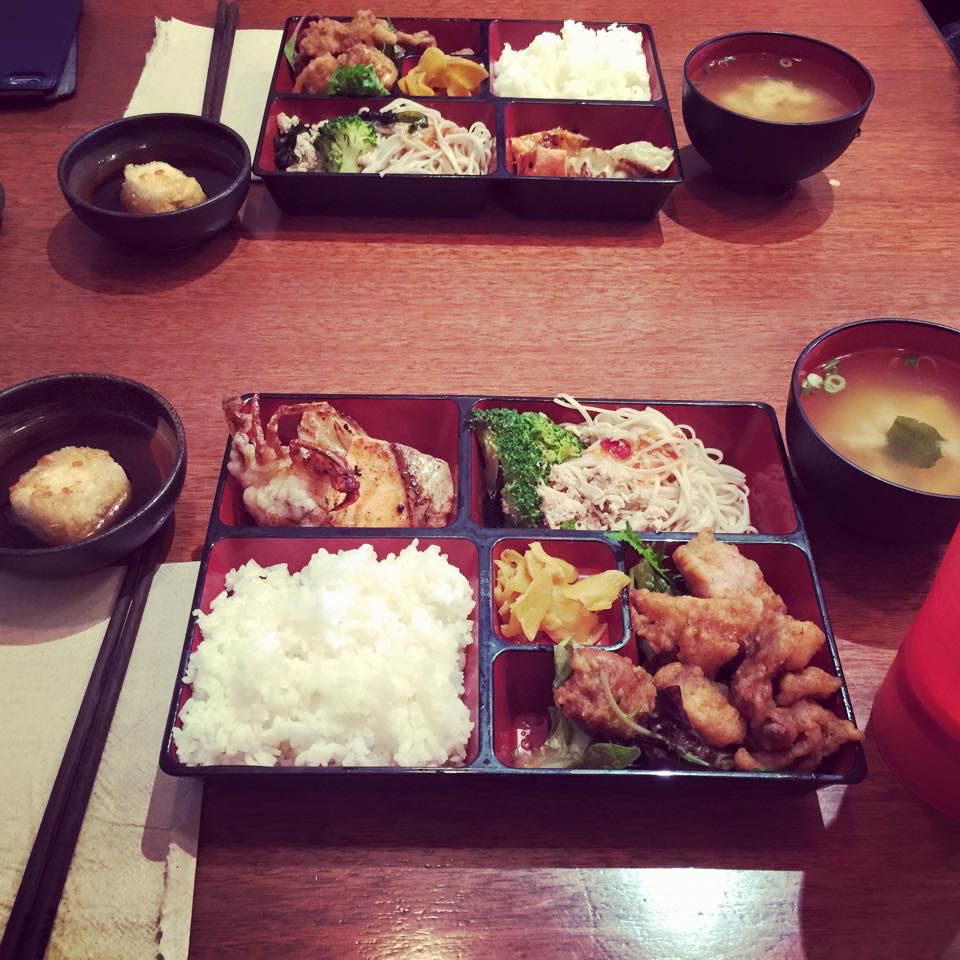 Hear what our customers have to say about their experiences at Moshi Moshi.
This collection of reviews are taken from The Australian Good Food & Travel Guide, Urbanspoon and True Local.
P 03 9646 noskype7228
E info@moshimoshi.net.au
Reviews
Reviews From Google
Reviews From Tripadvisor
The Indolent Cook – Blogspot
visit blog
Sep 14, 2011 – Likes it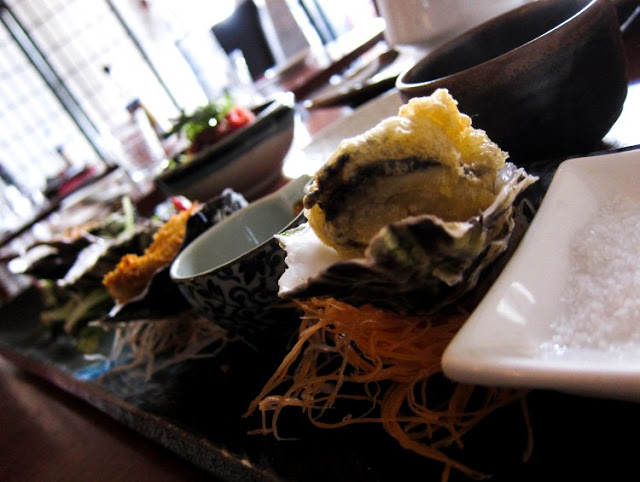 I don't normally go crazy for oysters, but there was something incredibly enticing about Moshi Moshi's oyster menu. So much so that I ordered one of each of all the available options on their regular menu, plus an extra one they had in their daily specials.
Oyster degustation for lunch. Welcome to my world.
First of all, we have this lovely candidate – a fresh oyster with Japanese seven-spice dressing. I adored the seven-spice seasoning – it didn't pack much heat, but it does tingle ever so pleasantly on the tongue….. Read full review with pictures.
Hell YEAH!!
– by Food_is_my_LIFE (3 reviews)
September 11, 2011 – Likes it
I live for moshi moshi!
The sushi platter is the best in Port Melbourne!
Twitter
– by Scott Pendlebury (Collingwood football club) @SP_10
Jul 27, 2011 – Likes it
If you like Japanese cuisine I recommend Moshi Moshi on Bay st in Port Melbourne.
Best Bento box in Melbourne
– by Juanita Nguyen on www.lifemadesavory.com
October 17, 2010 – Likes it
My friend Tatsuya does the best bento boxes in Melbourne!
I know that's a fair claim but you have to try it for yourself. There are so many different options to choose from and they all come with kushiage, soba salad, edamame, steamed broccoli, steamed rice and pickles as standard.
I have been known to go there twice a week for lunch and then dinner!
Bento boxes are only $15 and can also be ordered to take away.
Dinner is a Japanese seafood feast, Tats specializes in the freshest seafood ever.
For seafood foodies, you can't go past the MoshiMoshi Seafood Sushi & Sashimi platter for two.
Moshi Moshi Review
– Visit JustFern Blog
March 17, 2009 – Likes it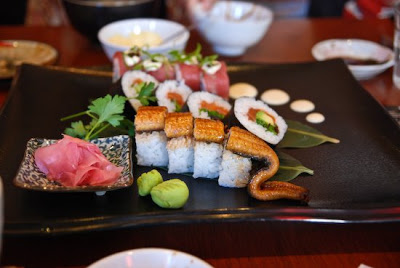 We were heading to Port Melbourne, which is just off the city and where the Spirit of Tasmania takes off. It's a beautiful place, near the beach, plentiful restaurants, boutiques and other shops… We were heading to Moshi Moshi, this Japanese restaurant that we thought it was the opening on that day but actually, it was a get together amongst Gia Min's friends, Paul and Sunny and others. Paul and Sunny are such a warm and friendly couple and they were so sweet to organise this lunch get together, as everyone is so busy on their own lives and this is a fantastic idea and a good opportunity to catch up with friends…. Read full review with pictures.
Mobile review
–by maarie, New South Wales (31 reviews)
July 17, 2011 – Likes it
Moshi moshiseafood platter is amazing! A friend and I managed to demolish it between the two of us but it was a challenge! We were feeling quite proud until the little old lady beside us and her daughter also finished one then followed up with dessert. Chapeau!
Oishi (Delicious)
by Larni (1 review)
July 12, 2011 – Likes it
I was first introduced to Moshi Moshi Japanese Seafood Restaurant back in December, 2010 and I have been coming back for dinner (at least twice a week) ever since! I'm what some might say, 'a bit of a regular now!' I have developed a huge appetite for the Moreton Bay Bugs, sashimi, 7 spice Oysters, the Agedashi tofu and gyoza's. Sometimes I even get cravings for the wagyu beef salad or the soba noodles with the tempura fish and vegetables. The food is so fresh and delicious, it's making my mouth water as I am writing this review! Oh and when I'm thirsty I'll always ask for a glass of the Geoff Merrill Shiraz, a personal fav. Moshi Moshi is authentically Japanese, with a laid back atmosphere, great for casual dining. I love the decor and also the cool tunes and sounds of Miles Davis, Billy Holiday and the Necks- they always accompany a great meal. The staff are very all very talented and friendly too. You definitely get my vote, keep up the great work Tatsuya and the Moshi Moshi Team. I'll be back for sure!
Fantastic authentic Japanese
by jimmy (1 review)
June 28, 2011 – Likes it
I only discovered this Port Melbourne gem earlier this year but oh my what a discovery. The freshness of the seafood and meat is obvious from each mouthful, you can tell the owner never compromises on this. I cannot go past the gyoza, agedeshi tofu and the great selections of sushi rolls and fresh sashimi. For something a little bigger I go for the wagyu donburi or my favourite pork katsu curry. Delicious.
They have a great selection of sake for the initiated and Asahi on tap as well. The authentic decor and friendly staff really cap off the whole experience. Highly recommended.
A*MAZING
by Cassie O'Brien (4 reviews)
July 07, 2011 – Likes it
Book a table for the best Japanese in the area – yes that includes Mizuzus!
Great atmosphere, good service, a sushi/sashimi menu you could order everything off!
One of the best date places in Port Melbourne.
Mobile review
by Anna (8 reviews)
May 27, 2011 – Likes it
Best Japanese we have so far found in Melbourne. Lovely restaurant and friendly and attentive staff. Really like the curry as well as the traditional sushi. A real treat and We are happy to live right next to it! We'll be back
Best Bayside Japanese restaurant
by Gids (1 review)
July 09, 2011 – Really likes it
Moshi Moshi has an excellent menu, friendly, warm and intimate ambience, and the freshest seafood. The Moreton Bay Bug sushi rolls are sensational! Check this place out next time you're dining Bayside!
Oysters!
by Kattie, San Diego (5 reviews)
May 11, 2011 – Likes it
The 7 spice Tasmanian Oyster was FABULOUS!
Best around
by Leigh Fisher (132 reviews)
March 18, 2011 – Likes it
your'e missing out if you haven't been here. The mains are quality indeed. Had a great dinner and intend on returning soon. really nice staff too.
Mobile review
by StuartandSera (10 reviews)
April 11, 2011 – Likes it
Best Japanese we have ever had!
Mobile review
by Renee (1 review)
January 18, 2011 – Likes it
Moshi Moshi is the best Japanese I have had! Fantastic menu with something to please everyone. The atmosphere is warming and relaxed, allowing for a great meal shared with friends. The Oysters are a favorite and you can't go past the calamri salad. A must for any Japanese lover!
Mobile review
by Beaky (1 review)
August 08, 2010 – Likes it
Clean, fresh, out of the ordinary Japanese food. A great break from the usual quiet boring Japanese restaurant. I love how they put the whole experience together here. Great music too.. An eclectic mix of Johnny cash, Mary j bligh, and whatever else the chef/owner feels like cooking to.
Mobile review
by Tricky (2 reviews)
January 26, 2010 – Really likes it
Excellent value for money. Chief happy to make special orders. Food really good and staff friendly. I eat here regularly.
Mobile review
by Nicole T (2 reviews)
May 10, 2010 – Really likes it
Great, good value food. Always good service and excellent specials. A favourite
Moshi Moshi Review
by Master_Eater
Sunday, 13 March 2011
We don't want you to know about this one. It's just too good. If you are a local you already know.
Moshi Moshi Review
by rbka_p
Thursday, 14 May 2009
This place is a little secret of mine. the lunch time bento box, to stay or take away, with a variety of the best japanese flavours, is outstanding value at $15. you can choose from from a list including sushi and cooked fish. the salmon teriyaki is a personal favourite. dinner menu is great for people who love sharing or can't decide, as there are lot's of little dishes to 'pick' at. also at reasonable prices service is personal and very attentive, so allthough the interior is a little 'cold', it feels warm with love and dedication. -Rebekka
7.8/10
Jan 04, 2011 –Recommended
We are lucky enough to have this restaurant around the corner, small and unassuming with brilliant food! Can be difficult to get a table on a Friday night (so be sure to book) but most week nights are ok for walk in's. Friendly staff and not bad value for money will see most return again, we certainly did!
Food 9 Ambience 8 Service 7 Value 7
8.8/10
Nov 25, 2010 – Highly Recommended
We had takeaway from here last night. The $65 sushi and sashimi platter for two proved to be a very good choice. Fabulous fresh salmon, tuna and other fish, superfresh oysters, some prawns in batter and a great selection of sushi. The wasabi and pickled ginger were excellent. Next time we will be organised and book to eat in.
Food 9 Ambience 8 Service 9 Value 9
8.3/10
Apr 26, 2009 – Highly Recommended
An excellent restaurant for the price. Great Value for money.
Food 8 Ambience 7 Service 9 Value 9
---